Litigation Institute
Mentoring our next-generation trial lawyers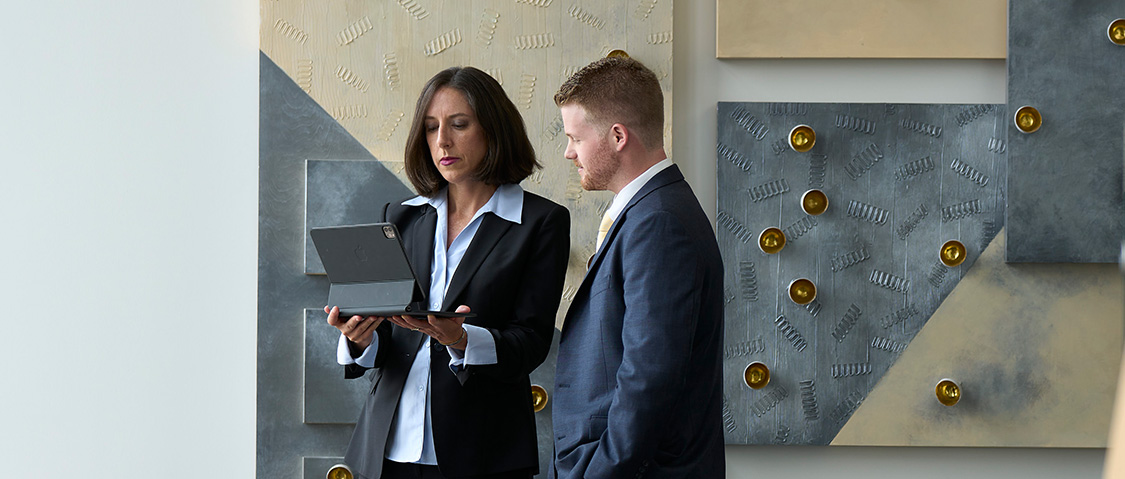 Our commitment to mentor and train next-generation trial lawyers at Tucker Ellis is one of our firm's core values. The Tucker Ellis Litigation Institute is an annual in-house program conducted specifically for our Trial Department associates. Building upon our substantive weekly Trial Department presentations – where we explore issues ranging from evidentiary and procedural problems to discovery best practices and lessons learned in trial – the Litigation Institute gives our litigation associates throughout the firm the opportunity to work together as co-counsel in teams, either as plaintiffs' counsel or defense counsel, on an actual case.
How It Works
Under the tutelage of our more experienced partners and counsel, our associates work to refine their skills as trial lawyers, focusing on one particular skillset each year. In any one year, the skillset may be voir dire, expert depositions, direct and cross examination in the courtroom, motion practice and argument, opening statement, or closing argument. At the conclusion of each year's Litigation Institute, our associates conduct "on-their-feet" courtroom tasks before a sitting judge and/or jury.
We view our Litigation Institute as an opportunity for our associates in their first five years of practice to begin to develop the excellent skillsets and courtroom confidence that our clients expect when hiring Tucker Ellis as their counsel. For our mid-level trial lawyers who already have courtroom experience, the Tucker Ellis Trial Academy is a one-of-a-kind courtroom trial skills program that encompasses every part of a real case, from being hired by a client and agreeing upon a fee arrangement and plan, to working up the matter for trial, to finally trying the case to a jury.