Pipeline Program
The gold standard of outreach programs
Described as the "gold standard" of equity, diversity, and inclusion outreach programs, our award-winning Pipeline Program encourages students from historically underrepresented communities to learn about the law and pursue careers in the legal profession.
Established in 2006, the Tucker Ellis Pipeline Program serves as a conduit between students in our communities and the world of law. Tucker Ellis attorneys go out into the community to engage future legal professionals through a range of programming – from classroom seminars and work-study opportunities introducing K–12 students to the legal profession, to more hands-on internship and courtroom training programs for college and law students. Anchored by our attorneys' commitment to educating and mentoring the next generation of legal professionals, our Pipeline Program has grown into a national model for guiding students from historically underrepresented communities to careers in law.
3Rs
As part of our Pipeline Program, many of our attorneys participate in the Cleveland Metropolitan Bar Association's (CMBA) landmark 3Rs ("Rights, Responsibilities, and Realities") program. 3Rs places attorneys in Cleveland and East Cleveland City Schools where they teach a law-based curriculum and provide career counseling. In addition to preparing students for the social studies portion of their high school exams, 3Rs is an invaluable resource that educates students living in urban areas on their everyday legal rights and responsibilities.
For more information, visit the CMBA website.
Mock Trial
Our attorneys coach students from Cleveland Early College (CEC) High School in the yearly Cleveland Mock Trial Competition, organized by the Cleveland Municipal Court and CMBA and open to all Cleveland Metropolitan Schools.
For the competition, teams take turns representing the prosecution and defense in a criminal appeal, giving students the opportunity both to hone their legal skills and to learn more about important issues facing teens today – including the opioid crisis, police encounters, charges of hazing, driving while texting, bullying, misdemeanor child endangerment, and criminal stalking. Top competitors are rewarded with paid summer internships at the Cleveland Municipal Court.
Over the years, our teams have won numerous championships, as well as awards for individual team members. In the April 2023 competition, our CEC team won first place, along with individual awards for Outstanding Attorney for the Prosecution, Outstanding Witness for the Prosecution, and Outstanding Witness for the Defense, as well as Best Overall Prosecuting Attorney for the entire competition.
Junior Achievement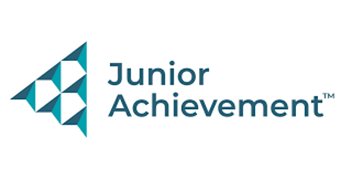 Tucker Ellis attorneys and staff in Cleveland partner with Junior Achievement of Greater Cleveland (JA) to help further JA's mission to provide a positive, enriching learning experience that is free of bias and promotes greater economic opportunity and equity.
Through the program, our attorney and staff volunteers participate in classroom sessions in the greater Cleveland area to help prepare students for the working world. Some sessions educate participants in personal-branding and job-hunting skills, while others focus on financial literacy and learning objectives, including money management and economic exchange. By participating in JA classroom sessions, Tucker Ellis aims to prepare students for future success – whether they choose to pursue careers in the legal profession or in other areas.
Saint Martin de Porres High School Work-Study Program
Tucker Ellis participates in the Corporate Work Study Program with Saint Martin de Porres High School, a Cristo Rey Network School in Cleveland. Cristo Rey is the largest network of urban high schools in the country enrolling only low-income youth. Their innovative work-study program allows students to invest in their education, with students' earnings offsetting more than 50% of the cost of tuition.
At Tucker Ellis, Saint Martin students participate in job-sharing teams composed of multiple students with rotating office schedules over the summer and/or during the fall semester. Working primarily in our Records Department, students learn administrative skills by working on computers, filing, indexing, archiving files, corresponding to emails, delivering documents to attorneys, and completing other tasks as assigned. Because most students who work with us have no previous professional services experience, our attorneys and other legal professionals instill in them the importance of relationship-building and other life and career skills that they'll need to compete in the job market after graduation.
At the end of the program, students are evaluated on their progress, with program leaders assessing their strengths as well as areas for improvement – all with the goal of introducing students to office life and the various skills that will help them succeed in the future.
Louis Stokes Scholars Legal Internship Program
Tucker Ellis is a proud participant in the CMBA Louis Stokes Scholars Program, which provides paid summer internships to college students in the Cleveland area who are interested in pursuing careers in law. Since its inception, the program has received national, state, and local awards and has been recognized as instrumental in bridging the minority gap in the legal profession, with many alumni going on to law school. After the internships end, Tucker Ellis maintains relationships with former Louis Stokes Scholars to support their journey into the legal profession, offering continued mentorship and recommendations for future professional endeavors.
For more information, visit the CMBA website.
Law School Programs
Another element of the Tucker Ellis Pipeline Program is our engagement with law schools in Northeast Ohio. In honor of one of our founding partners, we established the Robert C. Tucker Scholarship at Cleveland State University (CSU) College of Law. The firm provides a yearly scholarship to a CSU Law student who is a graduate of the Cleveland Metropolitan School District.
Tucker Ellis attorneys also are actively engaged in mentoring law students. Most notably, Tucker Ellis attorneys have counseled, mentored, and recruited students involved in the National Black Law Students Association chapters at CSU College of Law, Case Western Reserve University School of Law, and The University of Akron School of Law. Additionally, Tucker Ellis attorneys have coached the Frederick Douglass Moot Court team at CSU College of Law to both regional and national competition success.
Summer Associate Program
We complete the Pipeline with our Summer Associate Program. Each year, we hire a diverse group of first- and second-year law students for the summer. Working alongside mentors, participants have the ability to experience a wide range of legal work – from attending court hearings and deal closings to traveling with their mentors to depositions. Many of our racially and ethnically diverse associates have come to Tucker Ellis through this program.
Recruitment
In building our pipeline, Tucker Ellis actively recruits law students from the Lavender Law Conference and Career Fair, Washington University's Diversity Expo, the Leadership Council on Legal Diversity's (LCLD) 1L Scholars Program, and numerous other resources dedicated to strengthening equity and inclusion in the legal profession.
Recruitment and Promotion
Retention and promotion at Tucker Ellis is a function of: (1) ensuring that each associate attorney and counsel has an individualized career plan that is customized to meet his or her goals; and (2) providing assistance to every attorney to support those goals through engagement with their practice group chairs and other senior attorneys. Examples of our successes include our Career Development Programming, the Tucker Ellis Litigation Institute, the Tucker Ellis Trial Academy, the Tucker Ellis Business Law Institute, our Intellectual Property Summit, and our Junior Attorney Corps.