Careers
Join a community committed to excellence, service, and loyalty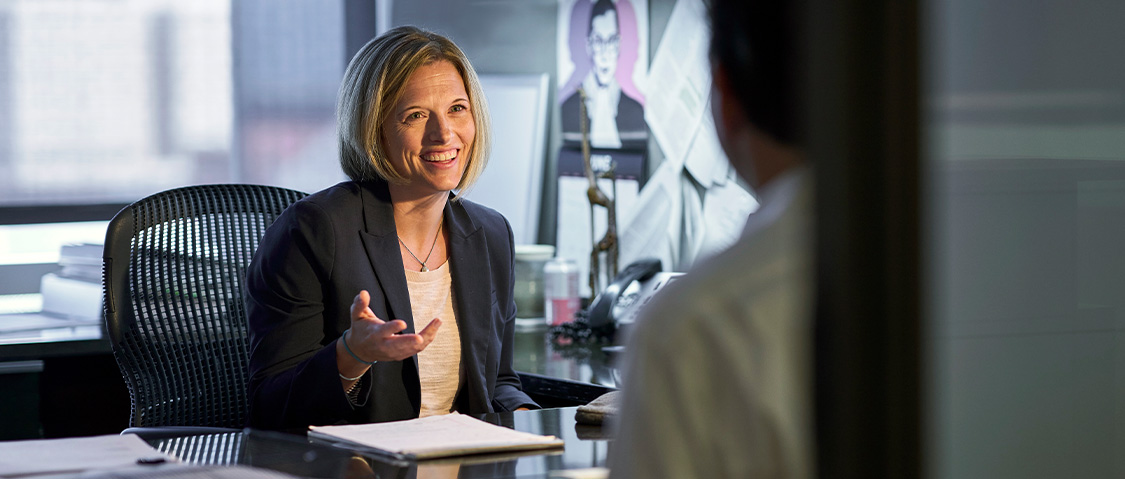 Tucker Ellis is one law firm with "Eight Long Hallways" – Chicago, Cleveland, Columbus, Los Angeles, Orange County, San Francisco, St. Louis, and Washington, D.C. – united by a commitment to excellent client service and rewarding professional relationships.
At Tucker Ellis, we aspire to provide everyone we encounter with the best possible law firm experience and to make a fulfilling career for everyone who works here. We offer world-class legal services that match the biggest players in the business, but with less bureaucracy and greater flexibility, providing our talent with the resources and freedom necessary to innovate. Our firm is structured to build and maintain the strongest and deepest internal and external relationships, foster true teamwork with our clients and one another, and continuously work to improve every facet of what we do.
We are committed to providing superior client service, owning and solving clients' problems as though they are our own. We are committed to sharing our experience and capabilities with our communities, improving the quality of life for the individuals and families who are our neighbors. And we are committed to one another, building an institution in which each person is dedicated to, and appreciated for, the unique value they bring to Tucker Ellis.
Our culture of excellence, service, teamwork, diversity, and loyalty to our clients, our communities, and one another sets us apart and drives us each day in our mission to bring humanity and energy to the practice of law.
To start the conversation about becoming a part of Tucker Ellis, contact us.