Green Initiatives
Doing our part to achieve a more sustainable future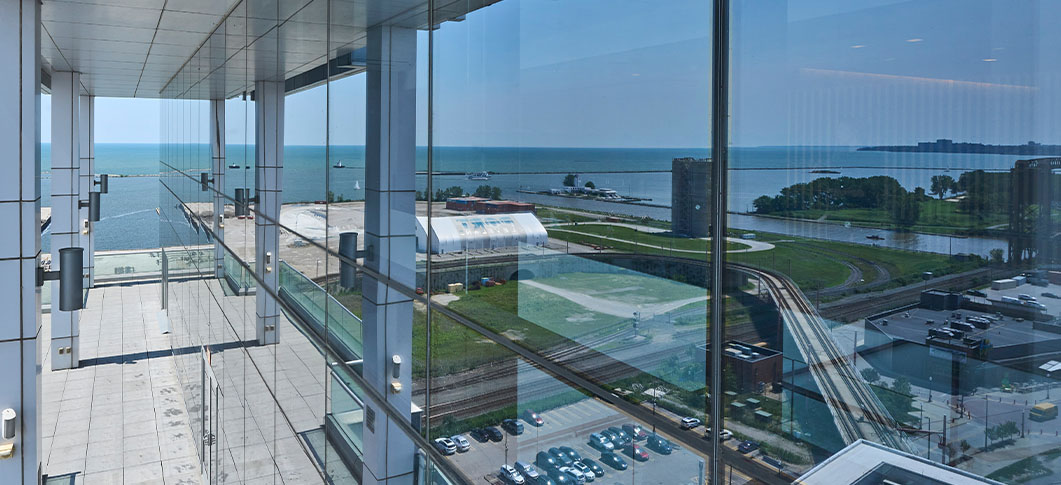 Tucker Ellis maintains a strong commitment to the environment because we believe that taking care of our planet is everyone's responsibility.
Award-winning commitment
Long at the forefront of corporate environmental efforts, ours was the first law firm in Cleveland to receive the Cleveland Metropolitan Bar Association's (CMBA) Green Certification Award. Achieving this distinction required us to quantify our success in implementing recycling programs, reducing energy and paper use, and encouraging environmental responsibility among our staff members. Our efforts were also recognized by the CMBA when it awarded us its inaugural Green+ Certification for going "above and beyond" in practicing environmental stewardship, including documented reductions in energy use. Tucker Ellis was the first firm to receive the CMBA Green Innovation Award (made by a local artist out of 100% recycled materials) for our exemplary leadership and success in promoting responsible environmental practices.
Our commitment has also been recognized on a regional level. Tucker Ellis has earned the Silver Commuter Choice Award from the Northeast Ohio Areawide Coordinating Agency (NOACA) multiple times since the award's inception in 2014. This award, the highest achieved by any law firm, acknowledges our commitment to providing – and promoting – eco-friendly commuting options to employees.
Making an impact
Tucker Ellis is fortunate to have offices in LEED-certified buildings in which tenants play a role in maintaining this coveted distinction. Innovative ways to save energy include accommodations for daytime cleaning services that decrease the need for lighting and electricity in the evening hours and encouraging staff members to reduce their use of disposable paper products by providing reusable serviceware in our kitchens and conference rooms to reduce the amount of waste generated.