Equity, Diversity, and Inclusion
Weaving equity, diversity, and inclusion into the fabric of our culture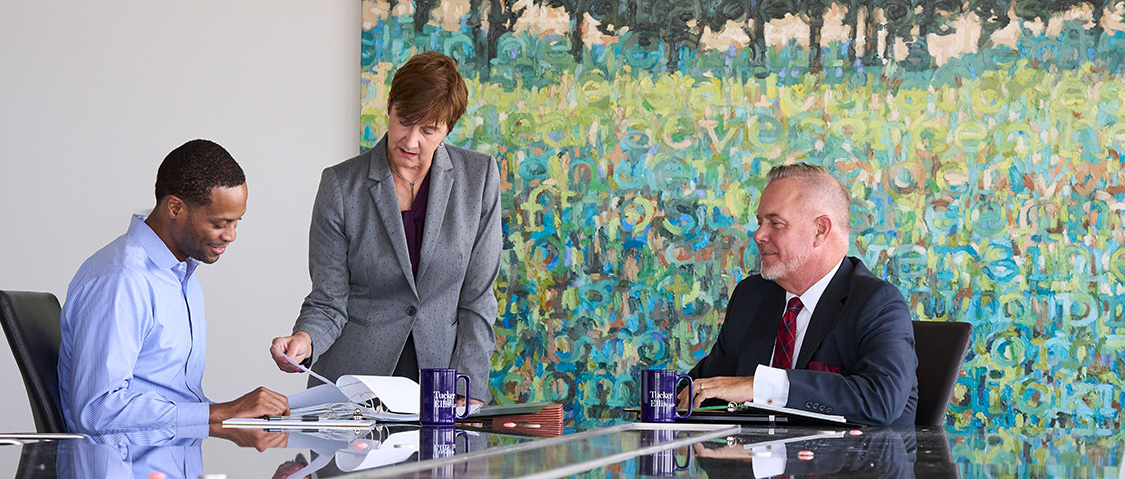 Our people are our strength, and their differences are assets in creating a richer, more collaborative environment. This is why we foster a culture of equity, diversity, and inclusion in all we do, both within our firm and in our communities.
Equity, diversity, and inclusion are not merely concepts at Tucker Ellis. Guided by our EDI Leadership Committee, we have established a dynamic set of objectives to help us reach our EDI goals:
Embrace diversity in all its forms, including age, gender, race, ethnicity, sexual orientation, gender identity, disability, and belief systems
Actively recruit and retain diverse attorneys
Promote diverse candidates to firm leadership and partnership roles
Encourage our attorneys to hold leadership roles in diverse organizations
Offer professional development programming and other resources via inclusion resource groups for attorneys and staff from diverse backgrounds
Encourage economically disadvantaged and minority students to pursue careers in the legal profession through our Pipeline Program
Partner with clients to build diverse teams to staff their matters
Provide continuing legal education (CLE) programming focused on inclusion issues
Continue educating ourselves on ways to strengthen our EDI efforts
Additionally, we hold ourselves accountable to our EDI pledges by participating in external audits of our progress through organizations such as Bloomberg Law and Diversity Lab and our involvement in the Leadership Council on Legal Diversity (LCLD).
While we are proud of the progress we have made as a result of our EDI efforts, the work is ongoing and continually evolving to meet new challenges and needs. Please visit each section of this webpage to learn more about our EDI commitments and how we are fulfilling them.