White Collar Criminal Defense & Corporate Investigations
Demand a coordinated approach to protect your rights and reputation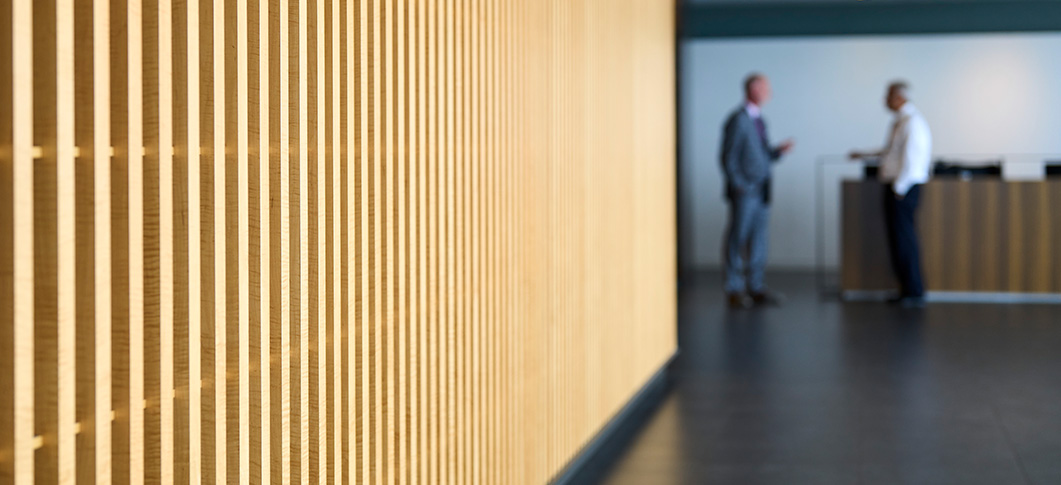 The Tucker Ellis White Collar Criminal Defense & Corporate Investigations Group advises and defends organizations and individuals in white collar criminal defense matters, regulatory enforcement matters, and internal investigations. Our attorneys apply a coordinated approach to protect a client's rights and reputation and to develop compliance programs to proactively reduce risk associated with potential investigations and charges.
We have handled all phases of the criminal process, including representing clients in grand jury matters and defending clients in federal and state court litigation. Our attorneys have experience with investigations initiated by criminal and civil enforcement agencies, including the Department of Justice, Federal Bureau of Investigation, Environmental Protection Agency, Securities and Exchange Commission, Occupational Safety and Health Administration, Internal Revenue Service, and state and local law enforcement agencies.
The White Collar Criminal Defense & Corporate Investigations Group works in tandem with Tucker Ellis's other practice groups to counsel clients with respect to compliance and regulatory matters in a variety of areas, including the Foreign Corrupt Practices Act, healthcare, environmental, securities, and antitrust law.
Members of our team have served as federal, state, county, and military prosecutors; Special Agent, Federal Bureau of Investigation; in-house counsel for a large healthcare institution; and government enforcement officials.
Our practice is ranked in Chambers USA in the category of Litigation: White-Collar Crime & Government Investigations (Ohio), where one client notes that we provide "excellent client service. The attorneys are always available for meetings or calls, especially during emergency situations." Another adds, "Everyone at the firm has a sense of urgency (without a sense of panic) and their attention to detail is impressive."
Areas of Emphasis
Antitrust – civil and criminal
Bribery
Corporate audits and internal investigations
Corporate compliance programs
Economic Espionage Act
Environmental investigations
Export control violations (ITAR and EAR)
False Claims Act/Qui Tam litigation
Financial crimes
Foreign Corrupt Practices Act
Forfeiture
Government contracting
Healthcare fraud
Money laundering
Price fixing
Public corruption/Honest services fraud
Racketeer Influenced and Corrupt Organizations Act (RICO)
Regulatory compliance
Securities violations and investigations
Tax fraud
Trade secret theft
Defended senior executive and organization resulting in dismissal of 73-count RICO indictment
Represented largest union electrical contractor in Ohio in federal corruption investigation
Defended regional manufacturer in the Southern District of Florida against Sherman Act violations involving price fixing and customer allocation
Defended attorney facing federal trial for extortion and bribery resulting in dismissal of indictment
Obtained acquittal of licensed broker-dealer in federal prosecution for bank fraud and criminal conspiracy offenses
Obtained acquittal of corporate president in federal prosecution for criminal conspiracy, money laundering, and other federal offenses
Defended corporate CFO in civil fraud action prosecuted by the SEC resulting in dismissal of all charges
Defended foreign national in first case charged by federal government under 18 U.S.C. §1831 (benefit to foreign government) resulting in dismissal of indictment charging state-sponsored economic espionage
Represented regional waste water recycling facility against state and federal investigation concerning violations of the federal Clean Water Act resulting in the non-prosecution of proposed 21-count federal indictment
Represented developer in a Rapanos v. United States-related action resulting in declination of federal criminal prosecution
Opened and ran criminal investigation of NASDAQ while at the Department of Justice
Represented railroad employees being investigated by the FBI for civil rights violations
Represented insurance company and pharmaceutical company in pursuing employees who had defrauded the company and stolen premium money or submitted false expense account papers
Assisted various United States Air Force organizations to identify processes vulnerable to fraud and abuse
Defended manufacturer in fraud/recoupment action by a state attorney general
Defended executive at an international conglomerate accused of criminal price fixing as a result of an investigation of a DRAM semiconductor cartel
Managed regulatory enforcement with the United States Coast Guard