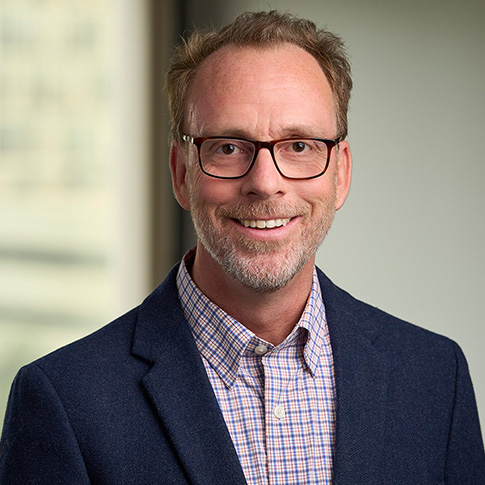 Peter E. Jones
Position

Counsel

Locations
Peter Jones advises business owners, companies, and fiduciaries on employee stock ownership plans, transition strategies, corporate governance, employee benefits, executive compensation, and mergers and acquisitions.
Pete's significant experience includes representing companies and trustees in the formation of ESOPs, the sale of ESOP-owned companies, and acquisitions undertaken by ESOP-owned companies. He also advises clients on regulatory compliance and defends them in connection with audits and investigations by the Department of Labor and the Internal Revenue Service. Active in national and regional ESOP organizations, Pete is a frequent speaker on issues related to ESOPs.
Before joining Tucker Ellis, Pete served as a trust officer and voting member of the fiduciary committee of an institutional ESOP trustee. Tasked with leading valuation reviews and ensuring that the institution met the highest standard of care under the law, he has a practical understanding of the ERISA prudence requirement and the processes necessary to avoid non-exempt prohibited transactions.
When not assisting clients, Pete enjoys spending time with his sons and daughters.
Education

Capital University Law School (J.D., summa cum laude, 2007); Order of the Curia; Capital University Law Review
Otterbein College (Teacher Certification: Secondary Education, 1998)
Bradley University (B.A., 1994)
State Admissions

Ohio, 2007
Federal Admissions

United States Court of Appeals, Sixth Circuit
United States Bankruptcy Court, Southern District of Ohio
United States District Court, Northern District of Ohio
United States District Court, Southern District of Ohio
Represented a book publisher in the installation and implementation of an ESOP and guided the sale of 100% of the issued and outstanding stock to the ESOP
Represented a restaurant chain in the installation and implementation of an ESOP and guided the sale of 100% of the issued and outstanding stock to the ESOP
Represented a health care provider in a corporate reorganization that would enable it to obtain its licensure as a behavioral health organization, then installed and implemented an ESOP and guided the sale of 100% of the issued and outstanding stock to the ESOP
Represented 50+ engineering shareholders in the sale of their shares to an employee stock ownership plan
Represented an institutional trustee in the purchase of 100% of the issued and oustanding stock by an ESOP from 40+ engineer owners
Represented an institutional trustee with respect to the $600-million sale of employer securities held by an ESOP
Represent multiple companies, individuals, and fiduciaries with respect to issues that arose under audit with the DOL and IRS, resolving each of those mattes to the benefit of the client
Served as a member of a fiduciary committee of an institutional trustee reviewing more than 100 annual valuation updates and exercising fiduciary judgment with respect to 40+ transactions
Speaking Engagements
"Understanding Control & Impact on Valuation," TEA National Conference 2023, Washington, D.C. (May 2023)
"Hot Topics in Employee Benefits Law," Hot Topics in Employment Law, Tucker Ellis LLP (April 2023)
"ESOP Boards of Directors and Governance," 37th Annual Ohio Employee Ownership Conference, Fairlawn, Ohio (April 2023)
"How a Trustee Will Review the 2022 Valuation Report," The ESOP Association, OH/KY Chapter, 2023 Spring Conference (March 2023)
"Who Benefits from Tax and ERISA Reviews in M&A Transactions?", 2023 Business Law Institute on Corporate Law and M&A, Tucker Ellis LLP (January 2023)
"ESOP 101" and "ESOP Administration Explained," 2022 Great Lakes Regional Conference, The ESOP Association, Sandusky, Ohio (October 2022)
"Navigating DOL Investigations & IRS Audits," TEA National Conference 2022, Washington, D.C. (May 2022)
"Discussion of Landmark ESOP Valuation Case – The Inside Scoop," Webinar, Marcum LLP (February 2022)
"How to Handle Hard Conversations with Positivity," Great Lakes ESOP Conference 2021, The ESOP Association, Sandusky, Ohio (September 2021)
"What's Going to Happen to Our Valuation? ESOP Valuations During Radical Change," Ohio Employee Ownership Center Webinar (April 2020)
"Legal Update," Employee Owned 2019 Conference & Trade Show, The ESOP Association, Las Vegas, Nevada (November 2019)
"Incentive Compensation in ESOP Companies," Is an ESOP Right for You? An In-Depth Look at Employee Stock Ownership Plans Seminar, National Center for Employee Ownership (NCEO), Omaha, Nebraska (October 2019)
"Effective ESOP Board of Directors," 33rd Annual Ohio Employee Ownership Conference, Fairlawn, Ohio (April 2019)
"Process, Process, and More Process: Unpacking the Principles of Process from the DOL's Settlement Agreements with Trustees," Spring Conference, Ohio/Kentucky Chapter of The ESOP Association (March 2018)
"Hot New Legal & Regulatory Issues for ESOPs," Indiana Chapter of The ESOP Association (February 2018)
"Strategic Planning for ESOP Company Boards – What to Do with Cash in the Coffers?", 3rd Annual Great Lakes Regional ESOP Conference, The ESOP Association, Sandusky, Ohio (October 2017)
"ESOP Transaction Structures," Is an ESOP Right for You?, National Center for Employee Ownership, Santa Fe, New Mexico (October 2017)
"Responsibilities of an Internal ESOP Fiduciary," Webinar, National Center for Employee Ownership (September 2017)
"Transaction and On-going Administrative Reactions to Current ESOP Litigation," Thoroughbred Conference, Ohio/Kentucky Chapter of The ESOP Association (August 2017)
Publications
"Why an ESOP?", ERISA Perspectives Blog (June 2021)
"Could an ESOP Be Right for You?", Lingua Negoti Blog (June 2021)
Chapter 50, §§ 50:28, 50:34, 50:36, 50:68, and 50:69, Employee Benefits Handbook, Thomson Reuters (2015)
Media
American Bar Association
Ohio State Bar Association
The ESOP Association

Public Policy Council
Chair, Legislative and Regulatory Affairs Committee

National Center for Employee Ownership
Ohio Employee Ownership Center