Firm News
Tucker Ellis Dedicates Annual Cycle for Survival Ride to Tami Jaskiewicz
May 4, 2023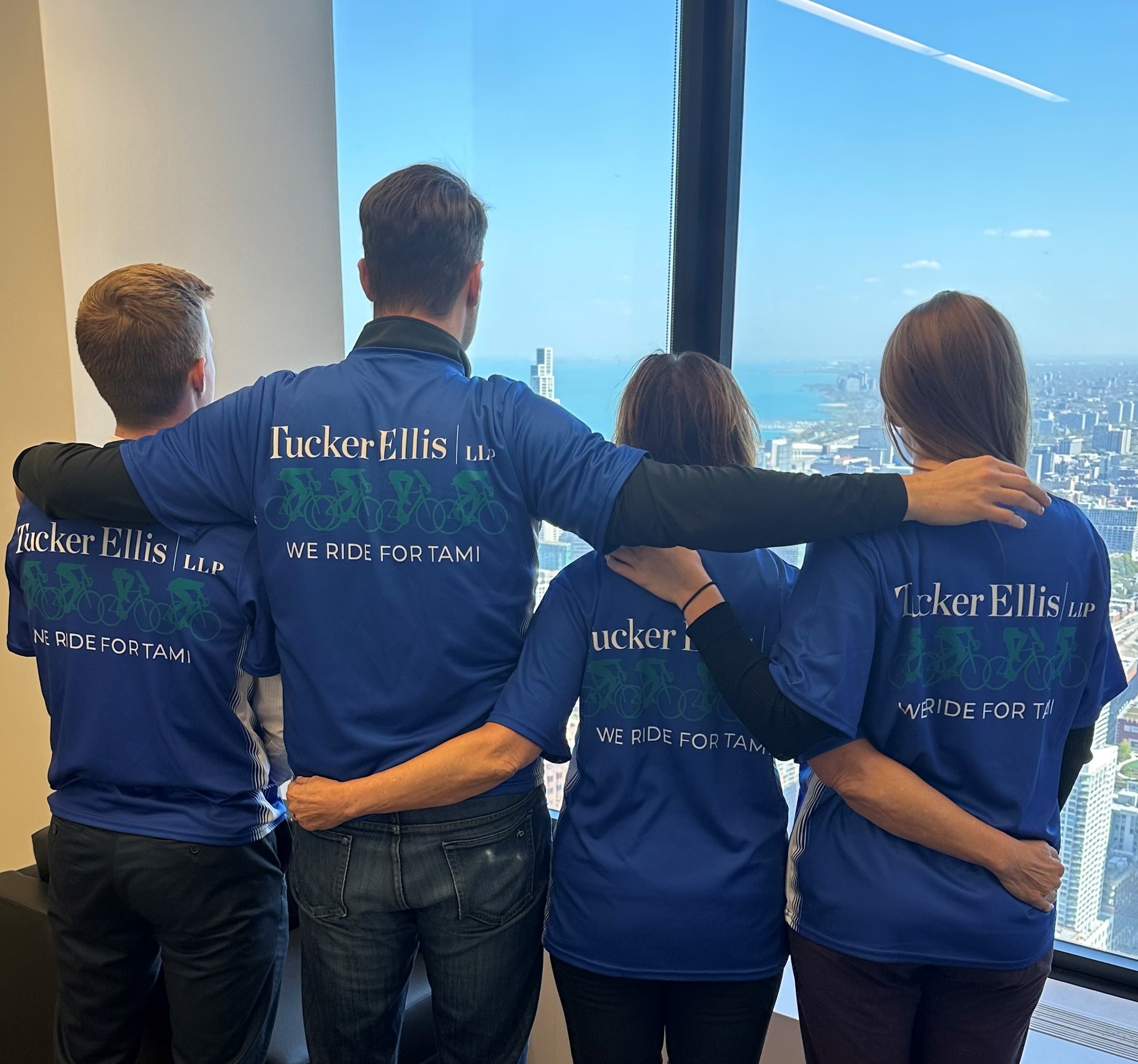 Firm News
Tucker Ellis Dedicates Annual Cycle for Survival Ride to Tami Jaskiewicz
May 4, 2023
On May 4, members of the Tucker Ellis Chicago Hallway rode in "Cycle for Survival," an annual event led by Memorial Sloan Kettering Cancer Center (MSK) to accelerate progress in rare cancer research and bring new and better treatment options to people around the world. This year marked the Chicago Hallway's sixth year participating in Cycle for Survival. As they did last year, the team dedicated their ride to Tami Jaskiewicz, their extraordinary secretary who, after a valiant battle with liver cancer, passed away on April 13.
Since its founding in 2007, Cycle for Survival has raised more than $329 million for rare cancer research and clinical trials at MSK. Rare cancers include liver, brain, pancreatic, ovarian, stomach, and all types of pediatric cancers, among others. Research for rare cancer is typically underfunded, leaving many patients with few or no treatment options. Within six months after the close of fundraising each year, the money raised by Cycle for Survival riders and donors goes directly to MSK doctors and scientists, fueling bold ideas and breakthroughs.
The Tucker Ellis team, led by Sherry Knutson, included Greg Abrams, Jason Ben, Julie Callsen, Connor Doughty, Madeline Fogel, Kristy Pluth, Jay Shultz, and Rupert Vaughan. Pictured above are several team members wearing their "We Ride for Tami" t-shirts.
Learn more about Cycle for Survival here. To donate, click here.