Firm News
Tucker Ellis Hosts Talent Show to Support Legal Aid
November 2018
Firm News
Tucker Ellis Hosts Talent Show to Support Legal Aid
November 2018
On November 13, Tucker Ellis was proud to sponsor an internal talent show to kick off a two-week fundraiser to benefit The Legal Aid Society of Cleveland. Among the impressive acts were singers, dancers, jugglers, guitarists, comedians – and even a "fire" thrower.
Rita Maimbourg, a Legal Aid board member, performed an inspiring rendition of "I Am Woman," complete with the back-up singing and dancing talents of Julie Callsen, Susan Racey, and Ann Caresani.
The full house roared for Bob Tucker and Steve Ellis, dressed as the Blues Brothers and performing "You Are My Sunshine" to hilarious new Tucker Ellis-inspired lyrics.
The acts were judged by retired Tucker Ellis partner Hugh Stanley and retired Marketing Department Director Janet O'Hara, along with Colleen Cotter, Executive Director of The Legal Aid Society of Cleveland.
Master of Ceremonies Brandon Cox awarded trophies to first place award-winner Dion Crawford for his incredible dancing ability. Singers Sanford Watson and Ashley Saferight took home second place and third place, respectively.
The Tucker Ellis talent show raised over $2,700 for Legal Aid, and the firm's fundraiser continues for the next two weeks. To learn more about The Legal Aid Society of Cleveland, click here.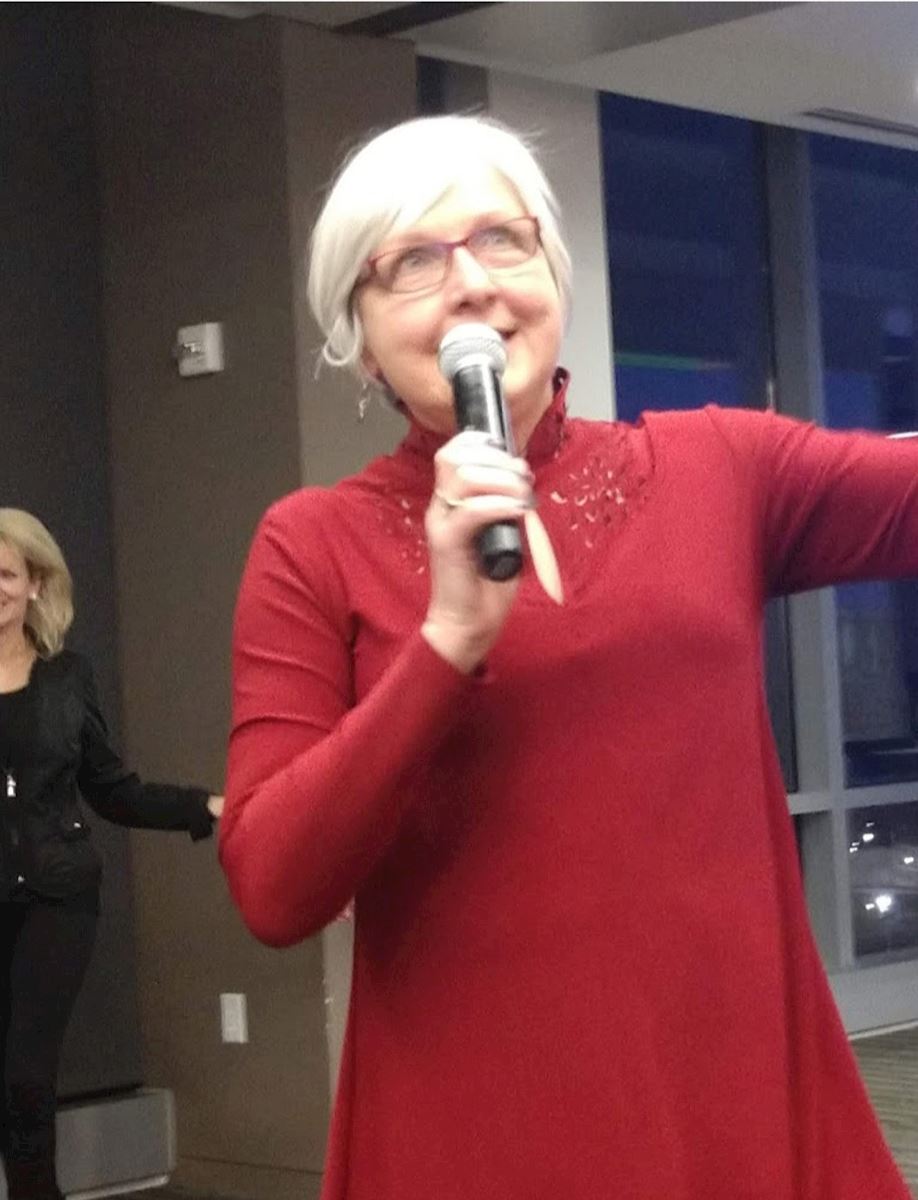 Pictured above: Rita Maimbourg singing "I Am Woman"
Pictured above, left to right: Harry Cornett, Bob Tucker, and Steve Ellis