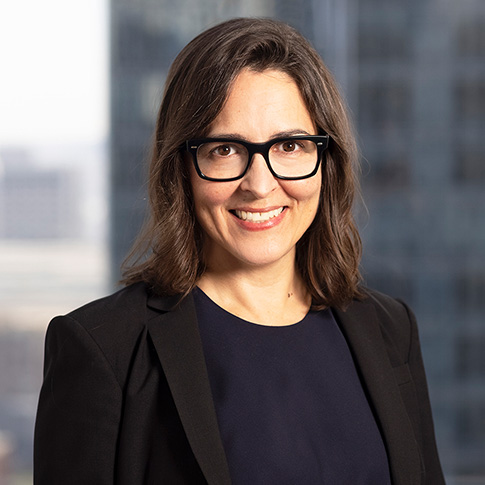 Traci L. Shafroth
Position

Counsel

Locations
Traci Shafroth draws on her decades of client service in both business and the law to develop winning strategies in the trial and appellate courts.
Trained in language, auditing, system dynamics, and the law, Traci has honed her ability to dissect complex legal issues and craft clear, concise, and persuasive arguments to bring clients' litigation matters to resolution.
Traci focuses her practice on defending pharmaceutical, medical device, and other manufacturers in product liability litigation. She has extensive experience in all phases of litigation, from case work-up through trial and appeal. She also serves on national and local counsel teams defending manufacturers in individual cases, coordinated proceedings, and multidistrict litigation in jurisdictions across the country.
Traci started her career at Arthur Andersen LLP, where she spent several years as an auditor and business consultant. She then worked in software and web production in San Francisco and New York City before attending Harvard Law School. Before joining Tucker Ellis, Traci was a litigation partner at Kirkland & Ellis LLP.
A native of St. Louis, Missouri, Traci settled in the San Francisco Bay Area after spending several years on both coasts. She enjoys a good book, cooking dinner with her youngest son, snowboarding with her eldest, and beating her in-laws at Scrabble.
Education

Harvard Law School (J.D., 2007); Harvard Civil Rights-Civil Liberties Law Review, Editorial Board
The University of Texas at Austin (B.B.A. in Business and Accounting, magna cum laude, 1991; B.A. in French, magna cum laude, 1991); Phi Beta Kappa
State Admissions

California, 2007
Member of the trial team that won a complete defense verdict for an elevator company in a personal injury jury trial in which the jury awarded over $5 million in damages against other defendants; lead appellate counsel in related appeals
Counsel for California and national medical associations participating as amici curiae protecting the Medical Injury Compensation Reform Act in the California Courts of Appeal and California Supreme Court
Member of the trial team that won a complete defense verdict in a Philadelphia jury trial defending a manufacturer of a prescription anticoagulant
Member of the trial team that defended a manufacturer of prescription diabetes medication in federal and state courts throughout the country
Member of the trial team that defended a foreign pharmaceutical company in a California Coordinated Proceeding involving more than 900 cases alleging cancer resulting from the use of a diabetes medication
Member of the trial team that defended a pharmaceutical company in product liability actions alleging cancer, infectious disease, and neurological injuries resulting from medication for autoimmune diseases at the trial and appellate levels in federal and state courts around the country
American Bar Association
State Bar of California
Defense Research Institute
California Society for Healthcare Attorneys