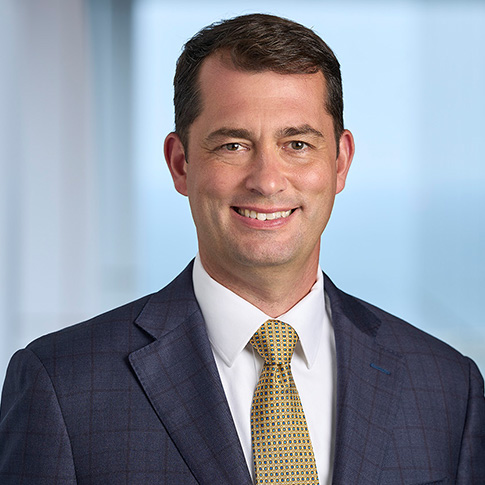 Raymond Krncevic
Position

Counsel

Locations
Raymond Krncevic brings more than two decades of rich litigation, in-house, and governmental experience to the Tucker Ellis Trial Department.
Ray represents clients in all facets of the health care industry, in both litigation and regulatory matters, representing hospitals, physicians, nursing homes, pharmaceutical and medical device manufacturers, dialysis centers, health information technology providers, and third-party administrators, among others. In the courtroom, Ray defends health care clients in cases alleging medical malpractice, violations of consumer regulations, breach of contract, and employment discrimination. In the context of health care transactions, Ray advises on the unique risks that potential deals present from the perspective of fraud and abuse laws and works to craft solutions to help mitigate those risks. He also regularly advises clients on health care compliance matters. More broadly, Ray serves clients in tort and business litigation, insurance matters (including claim evaluation, reserve management, and underwriter relations), and conducting internal investigations and risk assessments.
Ray joined Tucker Ellis after running the litigation department at University Hospitals Health System, where he was responsible for managing a docket of over 100 cases annually, directing litigation defense and negotiation strategy, reporting to underwriters, advising board and C-suite members, and collaborating with quality and risk management leadership to devise proactive solutions to avoid future loss events. Before his 10 years as an in-house attorney, Ray engaged in a sophisticated litigation and regulatory practice in Cleveland, Ohio, and Washington, D.C., and served for four years as Legislative Director & Counsel to a United States Senator, working to shape legislation and policy at the highest levels of government. Our clients benefit from Ray's special insight into both internal client needs and the inner workings of government.
Ray is a Cleveland native, although he spent nearly a decade practicing in Washington, D.C., before returning home. Along with his wife and three daughters, he enjoys traveling, the outdoors, cooking, anything history-related, and coaching his girls' sports teams. An avid skier, his affinity for Northeast Ohio weather between the months of December and March places him in a distinct minority.
Education

University of Virginia School of Law (J.D., 1998)
Northwestern University (B.A., 1995)
State Admissions

Ohio, 1998
Federal Admissions

United States Court of Federal Claims
United States District Court, Northern District of Ohio
United States District Court, Southern District of Ohio
Languages

German
Spanish
Represents health care clients in all aspects of litigation, including investigation, depositions, expert development, motion practice, mediation, arbitration, jury trial to verdict, and appeal
Advises medical device companies on fraud and abuse issues presented by mergers and acquisitions, including risk analysis under the Anti-Kickback Statute, Stark Law, and False Claims Act
Provides risk and compliance assessment of licensure requirements for pharmaceutical and medical device manufacturers, distributors, suppliers, and retailers in context of health care transactions
Assists clients in compliance matters involving HIPAA and related patient privacy laws
Serves as national coordinating counsel for a Fortune 200 company, supervising litigation in jurisdictions throughout the country to maximize strategic consistency and resource utilization
Represents physicians in medical board enforcement actions
Authors amicus curiae briefs on cases addressing private rights of action for medical privacy violations and application of tort reform statute of repose before the Supreme Court of Ohio
Engages in legislative and regulatory monitoring, commentary, and advocacy, including testimony before the Ohio Senate Judiciary Committee in relation to tort reform legislation
Personally negotiated more than 100 settlements in litigation, as both plaintiff and defendant, in medical malpractice, commercial, insurance coverage, and employment cases, many of which involved complex, multi-party, multimillion-dollar catastrophic exposures
Achieved a successful resolution of a birth injury case alleging mismanagement of oxytocin resulting in brain damage, following an initial eight-figure demand from the plaintiff
Represented a hospital in the investigation, peer review, and corrective action of a cardiologist accused of conducting medically unneccessary procedures
Handled all legal aspects relating to the opening of a new acute care hospital, including CMS certification and attendant Joint Commission survey; drafting corporate and medical staff governance documents; and achieving facilities, life safety, and environmental compliance
speaking engagements
"Red Pill or Blue Pill? Successfully Navigating Health Care and Life Sciences M&A Deals Through the Matrix," 2023 Business Law Institute on Corporate Law and M&A, Tucker Ellis LLP (January 2023)
"How to Prepare for the No Surprises Act," Medic Management Group LLC Webinar (October 2021)
"Crypto-Medicine: Assessing Blockchain Opportunities and Challenges in Health Care," Ohio Hospital Association's 104th Annual Meeting and Education Summit, Columbus, Ohio (June 2019)
"What's My Alternative? The Merits, Pitfalls, and Strategies of Alternative Dispute Resolution," Medical Legal Summit, Cleveland, Ohio (March 2019)
"Making the Most of Mediation," ABCs of ADR: Best Practices Guide for Litigators & Neutrals, Cleveland Metropolitan Bar Association, Cleveland, Ohio (October 2018)
"Managing Difficult Communications in Medical Practice," Case Western Reserve University School of Medicine, Intensive Course Series, Cleveland, Ohio (March 2018)
"Medical Ethics, Boundaries and Professionalism," Case Western Reserve University School of Medicine, Intensive Course Series, Beachwood, Ohio (February 2018)
"Defending Sepsis Cases," American Society for Healthcare Risk Management (ASHRM) Annual Conference, Seattle, Washington (October 2017)
"Dual Role of General Counsel and Compliance Officer," Cleveland Metropolitan Bar Association, Cleveland, Ohio (May 2015)
"National Health Care Reform: Surveying the Proposals," Worldwide Employee Benefits Network, Cleveland, Ohio (April 2009)
publications
media
The Best Lawyers in America® (2024)
Cleveland Metropolitan Bar Association

Board of Trustees and Health Law Council, Past Member
Medical-Legal Summit, Past Planning Committee Chair

Case Western Reserve University School of Medicine, Faculty Lecturer for Intensive Continuing Medical Education Course Series
Academy of Medicine of Cleveland and Northern Ohio, Medical-Legal Liaison Committee Member
American Health Lawyers Association
Cuyahoga County Board of Elections Voting Location Deputy (2020-present)
Cleveland Central Catholic High School Advisory Board, Past Member
Association of Croatian-American Professionals